What are the Requirements of a Valid Trust in Texas?
Statutory Requirements for a Valid Trust
For a Trust to be valid in Texas, it must meet the following requirements:
1. The Settlor must have a present intent to create a trust.
2. The Settlor must have capacity to convey assets to the trust. The Settlor has capacity if:
he or she is over the age of 18 or has been lawfully married or a member of the armed forces, and
is of sound mind.
3. The trust must comply with the statute of frauds.
The statute of frauds is a law that requires certain contracts to be in writing and signed by those who are bound by them. A Settlor can create a trust orally through a declaration of trust; however, if the trust will hold real property, it must be in writing.
4. The trust must have a legal purpose. In other words, the terms of a trust may not require the trustee to commit a criminal or tortious act or an act that is contrary to public policy.
5. The Settlor must identify the property covered by the trust and place it in the trust for the benefit of the beneficiary. The Texas statutes specify that a trust cannot be created unless trust property exists.
6. The trust must have a Trustee who holds legal title of property for the benefit of the trust's Beneficiaries.
If the Settlor does not name a Trustee, or if the named Trustee does not want to serve or cannot serve for any reason, the court can appoint a Trustee for the trust.
7. The trust must have ascertainable Beneficiaries. If the Settlor does not name the Beneficiaries with sufficient certainty, the trust will fail.
8. The trust may not violate the Texas Rule Against Perpetuities.
Does a Trust Have to be Witnessed and Notarized?
To be valid in Texas, a typewritten Will requires the presence of witnesses. However, there is no similar requirement that a Settlor signs a Trust agreement in the presence of witnesses for it to be valid.
Additionally, Trust agreements typically include a notary block because most people think it makes it seem more official. However, there is also no technical requirement that a Settlor signs the trust in the presence of a notary. This is one reason why, during the early days of the pandemic, many people opted to create a Revocable Trust to accomplish their estate planning goals.
Do I need to Record a Trust Somewhere?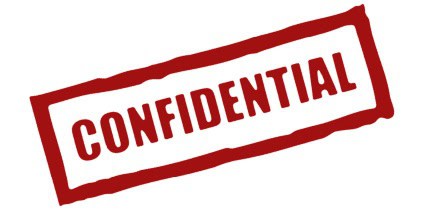 One of the benefits of a Trust is that it is private. There is no legal requirement to record a Trust in a public forum, such as a court or a state institution. This allows Settlors to manage their property discreetly, and eventually distribute their property as they choose to their beneficiaries.
This article was originally published on May 23, 2011 and updated on August 9, 2023.